THE PROBLEM
We plan for the future of our physical selves but not our digital afterlife.
Over 90% of people want to be remembered after they die—most of them forever.
Yet, the value of digital content for post-life legacy is being left behind.
THE SOLUTION
So, how might we leverage digital content
to become part of an everlasting legacy?
A tablet and mobile application that align commonalities and shared moments—kindred connections—between the living and deceased.
HOW IT WORKS
The Legacy application harnesses the benefits that both digital and tangible media afford and each connection key is a unique parametric identifier that anchors your digital life events amongst archives of the dead to align life events you share.
Wooden keys patina with the life of their owner. Glass keys embody the deceased. Place them passively next to the tablet as a shortcut to filter life events directly.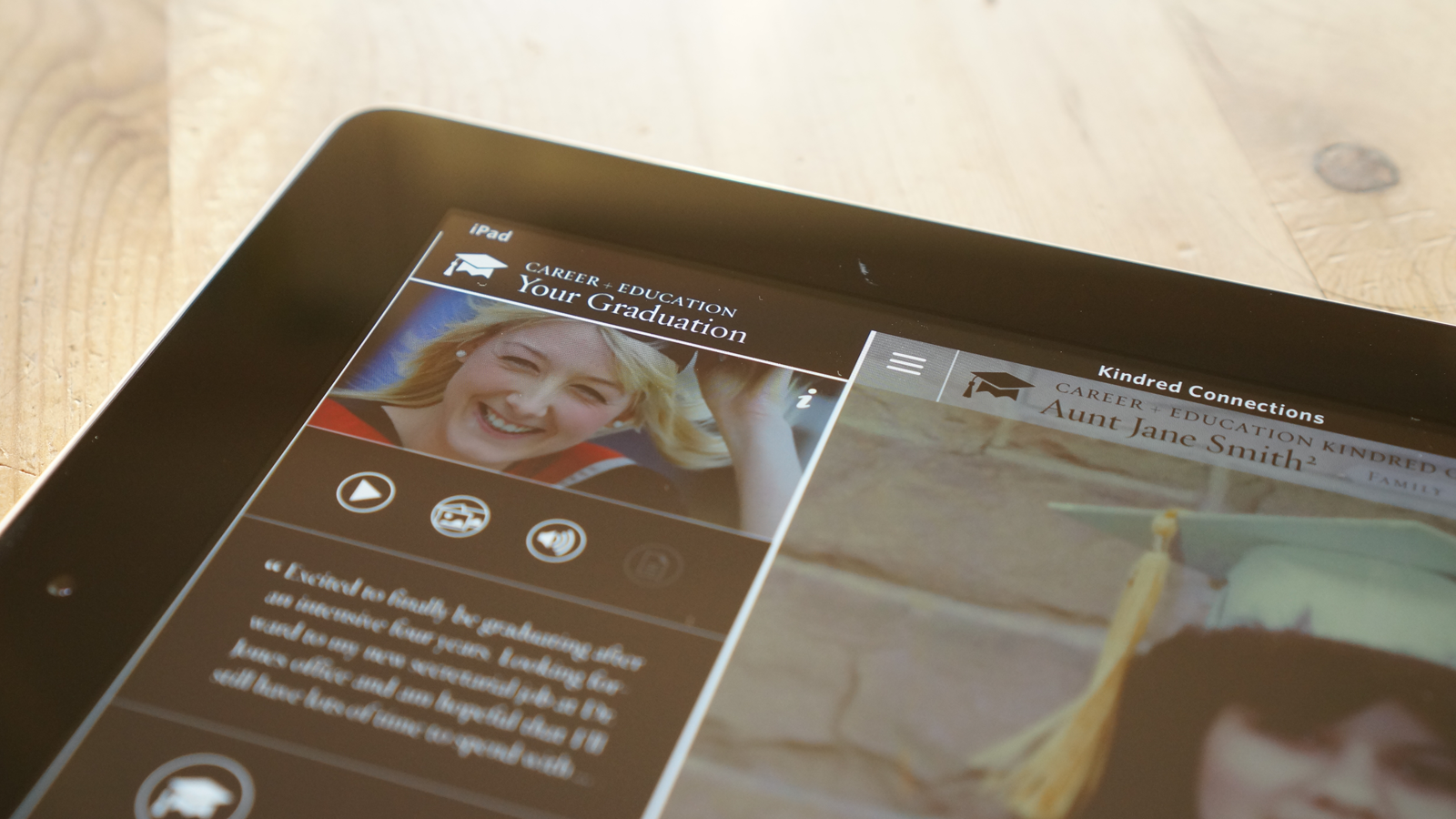 CONNECT
Place your connection key to see what kindred connections you have with people from the past.
NAVIGATE
Rotate between connections to explore moments you share with family, famous folks, or public from the past.
DISCOVER
Slide across to the timeline of someone you connect with to see what other moments relate to your life.
TYPES OF CONNECTIONS
Kindred connections are based on shared life events and moments that leverage existing metadata from our digital lives to bring people together across time and generations.